CCAAC
About Cornwall College Alumni Association of Canada
How does a group of individuals combine their love for children and the importance of education?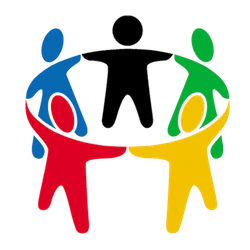 They create an organization called the Cornwall College Alumni Association – Canada, or simply CCAA (Canada). CCAA is involved in a number of programs, in Jamaica and Canada, which enhance the overall development of young children at the critical age of 11-19 years. The organization does not receive any government funding so it is only by the generosity of individuals that CCAA can continue to provide these vital programs.
The Cornwall College Alumni Association (CCAA) formally known as Cornwall College Old Boys Association Canada (CCOBA Canada), is a charitable organization that was established in September 1978. The founding Board members were, Dr. W. MacLean (President), Mr. D. Jolly (Vice President), Mr. K. V. Donaldson (Secretary), Mr. K. Johnson (Treasurer), and Dr. D. Holness, Messrs. C. Reynolds, K. Mullings, E. Gough and K. Johnson (Members at Large). As a not-for-profit charitable organization, all proceeds from CCAA will be invested in promoting the mission of the organization.